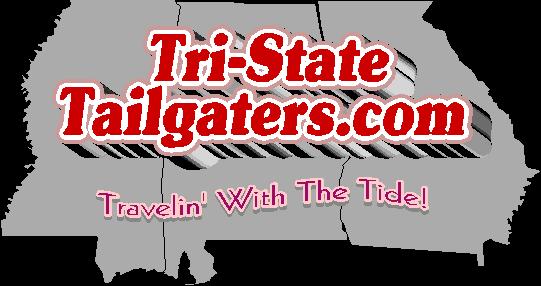 How the Tri-State Tailgaters Came to be...

Take a group of avid Alabama fans, some a long ways from home, throw in some plain inconvenience, mix in a common interest and you have the beginnings of  our group known as the Tri-State Tailgaters. 

Hailing from Georgia, Missisippi and Alabama, our group was tailgating separately in nearby quarters over the past few years.  When we needed someone to "watch our stuff" for awhile, we'd head over to our neighbors and ask them to lend a hand.  If we were short a bottle of ketchup, the other would oblige.

In the fall of 2002, Patti Dunnavant, Sandra Yates and Paige Giddiens started talking about joining resources and having a big tailgate on the Quad.  Prior to the start of the 2003 season, plans were made to where we would meet, who would bring what and what we would have to eat. 

Now, several years later, we're a staple in Bama tailgating, with maybe the best furnished tailgate party going on .  Our state of the art tailgating trailer along with about 600 square feet of tents give us plenty of room.  Two grills allows us to keep up with demand for vittles and our big screen satellite television keeps us up to date on what's going on in the world of college football.

If you're looking for a place to hang out on Saturday afternoon, or just want to drop by, look for us on Hackberry, with the big "Tri-State Tailgaters" banner blowing in the breeze. And, we were the first group with our own web site!

We've always got room for one more.....

Brittany, Bridget, Phillip, Allie, Jim, Tracy

Chuck, (Sonja), Auburn, Tristan

Chris, Madison, Paige, Taylor